Advanced Spiritual Living Courses - The Easy Way (Arahata: Colby)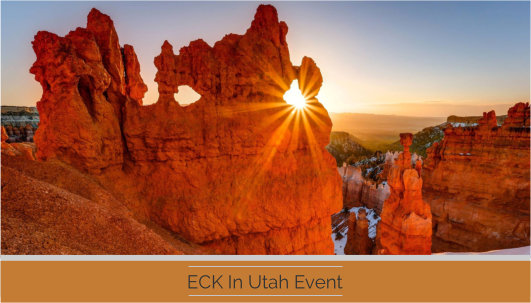 ECK Temple of Utah
8105 S 700 E
USA
801-542-8070
Advanced Spiritual Living Courses - The Easy Way
This Satsang meets at the Utah Temple of ECK.
The Easy Way Discourse is the first in the Advanced Spiritual Living Courses.  These ECK discourses are a living road map to spiritual transformation. Not only revealing the path to your goal, but providing high adventure every step of the way. Each month brings you a new measure of enlightenment.
"Love is the force that returns Soul to God. For the path of truth starts in the heart, and the journey home to God begins with meeting the Mahanta in either a dream or in person. The Spiritual Exercises of ECK give strength and comfort, for these simple daily contemplations give one a stronger bond with the Divine Being. We call the path of ECK the Easy Way." – Harold Klemp, ECK Wisdom on Spiritual Freedom, page 15
With the discourses comes membership for one year which also includes the quarterly Mystic World Newsletter.
For more info and to order the Discourses, check:  ECK Membership | Advanced Spiritual Living Courses (eckankar.org)