Online - Letters of Light & Sound 2 Satsang (Arahata: Kari)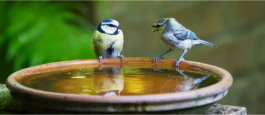 Letters of Light & Sound 2 Satsang Class
-This Class Is Available To Members Of Eckankar-
ECK Satsang classes offer a comfortable setting to study the ECK discourses where you can share experiences, insights, and questions. Each year-long discourse series is written by the spiritual leader of Eckankar. You will learn to recognize your own success with Soul Travel (out of body experiences), dream travel, and the Light and Sound of God. Through the study of these discourses you can experience a deeper personal relationship with God, get out of karmic debt, and achieve personal liberation in this lifetime.
Yes, God speaks to you!
This voice, the Light and Sound of God, can be seen, heard, and felt. Dreams, intuition, gratitude, the love we have for our families—all reflect this life-giving creative power.
Do you appreciate beauty in nature, art, or music? Find solace in a sunrise? Love the sound of the rain? You can attune yourself to this divine, creative, transformative love and experience the Light and Sound at any time.
This Satsang is scheduled for 3rd Sundays at 10:00am and is open to members to join through March 21st.
Zoom - https://us02web.zoom.us/j/81499268219?pwd=YWc3K0NRSlB6eWJzblFBU1Jtaloxdz09
Meeting ID: 814 9926 8219
Passcode: 018436