Utah ECK Sound of Soul Event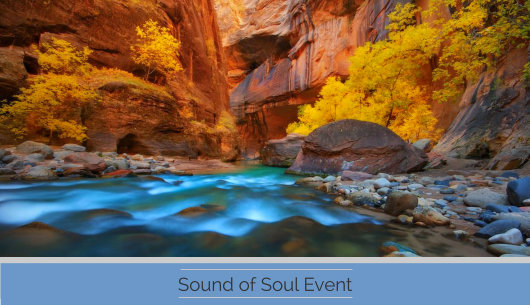 Sound of Soul Event



You're invited to experience chanting HU, contemplative time, and spiritual conversation with others of like heart. The program experience includes a personal introduction by the facilitator, the reading of a short ECK quote, singing HU for 15 to 20 minutes, and ends with a silent contemplation for a few minutes. HU is an ancient name for God that has been sung for thousands of years in many lands for spiritual unfoldment. It can uplift people of any religion, culture, or walk of life.
"As you sing HU, listen for a holy Sound. It may come in any number of ways: like the sound of buzzing bees, a mellow flute, or even soothing guitars.
The Sound opens a secret path to the joys of love and grace. You find peace, joy, and spiritual freedom."
-Harold Klemp, the Sound of Soul, pgs. 70-71
Here are some of the many benefits of HU:
Inner peace and calm
Divine love
Expanded awareness
Spiritual self-discovery and growth
Healing of the heart
Hope to see you there!
ECK Temple of Utah
8105 S 700 E
USA
801-542-8070